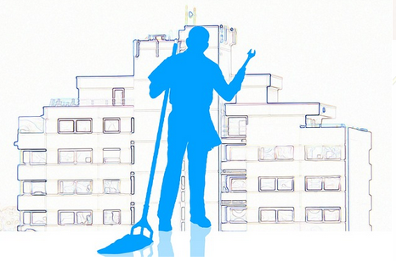 Can you remember the last time you looked around your place of business and thought that it was spotless? If it's been awhile, it might be time for a thorough clean Formax Cleaning Solutions offers expertise in virtually all forms of cleaning, whether it is for kitchens, offices or your building's exterior.
Our Services
Our services include floor cleaning, sanitizing of all surfaces, extractor hood cleaning, deep kitchen, waste removal, initial cleaning and much more.
We even address graffiti and remove gum from virtually any surface. Our knowledgeable staff can assess your business's unique needs and formulate a cleaning plan to address all areas of your business that need attention.
Contract Cleaning to Fit your Business Schedule

If you require contract cleaning, Formax Cleaning Services can provide this as well. We work with you to create a cleaning plan that fits your schedule. We can clean outside of office hours, or enter your business during the day to quietly and efficiently complete the job. We use a wide range of cleaning tools having cutting-edge technology so that you can be assured of a thorough clean, every time.
Here to Help

One of our knowledgeable staff is ready to answer any questions you may have about your commercial cleaning needs; simply call on 1300797422. Our services are available in Canberra, Batemans Bay, Sydney, Brisbane and Melbourne we only employ local people with local knowledge.

Get In Touch
To find out more information on the commercial services we provide, please contact us on, email us at formaxcleaning@gmail.com pick up the phone and speak to us direct 1300797422.